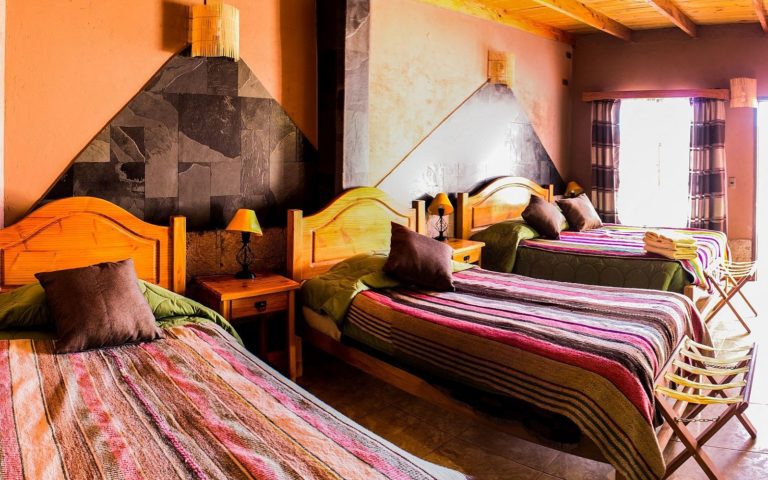 Hotel Dunas | San Pedro de Atacama | Chile
Hotel Dunas is located just 5 minutes from downtown San Pedro de Atacama. We are in the most valued area of the town. From our Hotel you have quick and convenient access to the different tourist points that surround the area. In addition, for security, we have closed parking on the property. We have cozy and comfortable rooms, with beautiful local designs, ideal for your stay in the desert, where you will feel at home. The rooms have a private bathroom and our beds are large and comfortable. It also includes a delicious buffet breakfast.
Our staff is entirely at your disposal. They will attend you diligently and professionally in all your requirements. You will discover extraordinary landscapes through mystical salt plains, majestic volcanoes, sand dunes, freshwater springs, great geysers and the most imposing starry skies. San Pedro de Atacama will give you impressive postcards of nature. We invite you to explore next to Hotel Dunas, the landscapes and geography of the driest desert in the world.
Check-in: 13 hs.
Check-out: 11 hs.
Reservations cancelled 7 days in advance will not be charged, after that time you must cancel the first night.
Pets are not allowed.